In-telligent, a technology company delivering a personal safety and emergency communications platform designed to keep individuals around the world more informed and safer during emergency situations and important time-sensitive events, today announces the launch of a major app update.
Based on the questions we most frequently receive from our users, and features that we've been working on behind the scenes, we made enhancements designed to make it easier to stay safer and to connect and communicate with groups who are important to you in times of emergency – even when you're in an unfamiliar place or don't know the best way to reach help.
The main improvement we implemented is a more user-friendly design that makes it easier for users to understand and interact with the app. By simplifying the layout and navigation, you should find it easier to receive and manage messages and notifications, discover new groups that will keep you better informed about issues related to your safety, and more quickly reach help in an emergency.  
Additional user-friendly features include:
NEW! SOS Button – by pushing this button, located in the upper right-hand corner of the app, you'll automatically be connected with the appropriate emergency number based on your location, giving you instant access to local emergency responders anywhere in the world.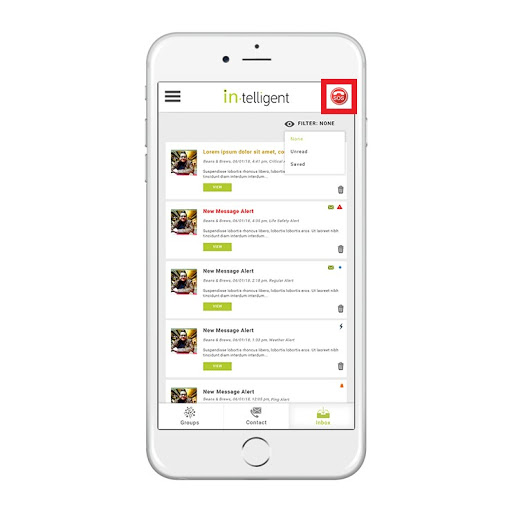 NEW! Suggested Groups – based on your current location and other groups you follow, this feature helps you discover new groups to connect with.  You have the ability to Connect to or Ignore each suggested group.
NEW! Contact Tab – the center tab in the app is now called Contact and allows you to instantly reach a Group Manager, emergency assistance, or support in a critical or emergency situation. A method of contact is listed next to each group; simply tap one of them to initiate a message or call. Calls made on In-telligent are private and non-trackable for your safety. The contact tab works best with location services enabled since you will be auto-connected to groups you are physically located near, including emergency responders, helplines, and more.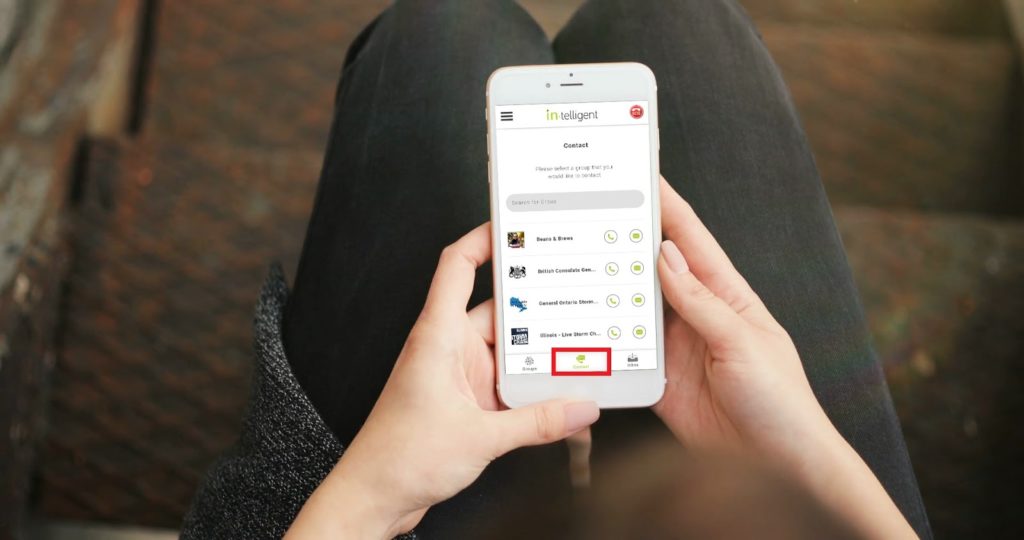 Together, these enhancements are designed to give In-telligent users  greater peace of mind when they need it most. Just by having In-telligent on their phone, users will be prepared for emergencies and critical events with the quick delivery of, access to, and viewing of location-specific alerts – even under the most challenging emergency conditions, no matter where they are in the world. Additionally, In-telligent has thousands of emergency support numbers built right into the platform, giving people access to emergency assistance without having to know the number.  
Update In-telligent now if you haven't already by clicking here: http://onelink.to/cn5ax9