When the tragic event on 9/11 happened, the world was caught off-guard. It became starkly apparent that in times of crisis, particularly when something happens that nobody expects, having access to accurate, credible information and an ability to communicate with loved ones was sorely missing. We built In-telligent to fill this critical need for both people and businesses around the world.
A World With Peace-Of-Mind
Our team works passionately to create the most powerful emergency communication platform possible, with the goal of keeping everyone everywhere safer during times of crisis.  We know that people everywhere are universally connected by the desire to keep their family and friends safe, and we ensure that our clients and users have the most effective tools available to fulfill that need.
In-telligent, as a privately held company, frequently considers strategic investors that will help us grow our business in new markets and/or regions around the world.
If you are looking to help us grow, we would love to hear from you. Please follow the link, provide us your contact information and we will get back to you immediately.
In-telligent builds customized mobile applications, outfitted with our patented technology, for use by clients with urgent communication needs all around the world. We are proud to have developed dozens of apps that are in use by country governments as the official communication platform with their residents and visitors.
Additionally, our proprietary app, the In-telligent App, provides alerting capabilities for schools, municipalities, buildings, and other organizations.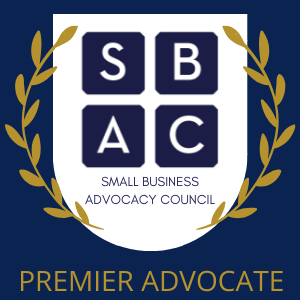 Supporting Small Businesses
We are passionate about helping small businesses be as successful as possible. Our patented technology is helping small businesses around the globe communicate effectively and keep those who rely on them as safe and informed as possible. As such, we are proud to be part of the Small Business Advocacy Council as a Premier Advocate where our efforts work to drive important initiatives and legislation to help the small business community.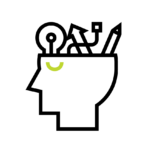 Marketing & Graphic Design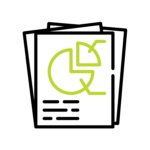 Analytics &
Reporting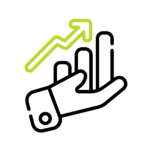 Sales & Account Management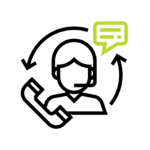 Customer Service & Support
About The In-telligent Team:
We work passionately to improve the human condition. By creating the most powerful emergency communication platform possible our goal is to keep everyone everywhere safer during times of urgency.
Designed to solve the most complicated communication issues with a scalable solution, In-telligent has a product that will help everyone with their time-sensitive messages.
In-telligent's technology is truly the next evolution in emergency and time-sensitive communications for governments, organizations, and individuals everywhere.
In-telligent is headquartered in Chicago, Illinois.
Description:
We are looking for a creative front-end developer who can utilize HTML, CSS and JavaScript to develop effective websites. We want someone who is motivated to combine the art of design with the art of programming. You must be a tech-savvy professional who enjoys learning about new technologies and solving problems. This is a fast-moving role where you will be able to work on core products and develop designs and functionality from scratch. This role will work closely with stakeholders, other developers and the design and marketing teams while optimizing for performance and efficiency.
You must be both technically proficient and have a keen eye for design and UI/UX. In this role, you'll make a significant contribution to translating our customer needs and user expectations into interactive websites. You are an exceptional problem solver with great communication skills and are able to optimize our application in terms of technology and in delivering the best user experience. We're looking for a developer with the skills needed to build applications from vision to production-ready.
Requirements:
Extensive knowledge of the design and development of various web applications using
JavaScript, HTML, and CSS, JSON
 Concepting, creating and building websites, including taking designer wireframes and magically turning them into effective code. Working through the development from lifecycle to launch

Optimizing front end performance with browser APIs

Identify and resolve performance and scalability issues

Collaborate with team members and stakeholders

Be responsible for maintaining, expanding, and scaling our site

Translate UI/UX design wireframes to actual code

Experience making design and UX decisions a strong plus

Integrate data from various back-end services and databases

Be responsible for maintaining, expanding, and scaling our web applications

Maintain code integrity and organization

Stay plugged into emerging technologies/industry trends and apply them into operations and activities

Understanding and implementation of security and data protection

Troubleshooting issues and problem solving, as necessary
Skills:
Bachelor's degree in Computer Science or related field

Working experience as a front-end web developer

Knowledge and experience writing front-end code (HTML, CSS, JavaScript,etc.)

Ability to work and thrive in a fast-paced environment, learn rapidly and master diverse web technologies and techniques

Understanding of web development processes, from the layout/user interface to relational database structures

Knowledge of version control and repository management using Git/Github

Demonstrated experience working in AWS Cloud environments and extensive knowledge of AWS cloud functions and roles.

Experience and understanding of UI, cross-browser compatibility, general web functions and standards

Resourceful self-starter, with a can-do attitude that thrives in a fast-paced entrepreneurial environment.

Skilled at working in tandem with a team, or unsupervised as required.

Strategic thinker willing to push the envelope and bring fresh, innovative ideas to life.

Excellent written and oral communication skills.
This is a flexible, FULL-TIME contract to hire position with an immediate opening. Our company headquarters is located in Chicago, IL, USA. However, our products are global. As such, we are considering candidates in all areas (though the ability to work Central Time Zone hours or a close variation is essential).