Our technology does something that no one else can do. Before In-telligent, it was nearly impossible to ensure that people noticed life-saving time-sensitive messages. After years of research and development, we broke through established boundaries to create the most powerful emergency communication system on the planet.
Silence your phone with peace-of-mind.
Continuing to lead in Emergency Messaging, we have enhanced the user experience for our App users.  Once an urgent alert is received on a device, a sound will be played alerting users to an incoming call using our Text-to-Voice technology.   The message details, including attachments and hyperlinks, whether the call is answered or not, will always appear in the user's Inbox for future reference, if needed.
Click the play buttons below to hear the sounds that are being used to alert users of danger, as well as an example of an alert being read aloud through our new Text-to-Voice technology.
Targeting the right people, at the right time.
Sending a mass message to people you're already connected to is simple. However, alerting people in a specific area that you don't even know is incredibly hard.
Our technology automatically groups people based on their location.
By sending hyper-targeted alerts to people in specific danger zones, Nations, Governments and Organizations everywhere can get critical information to everyone in danger when they need it most; essentially, making the previously impossible task, possible.
Worry-free, automatic
language translation.
Our culture is multilingual. As such, it is not just important to get a message to people alerting them of danger, it is critical for the message to be understood in their desired language.
We make this task simple by automatically detecting the user's desired language on their smartphone and then instantly translating the message from the language of the sender into the language of the user.
Let our technology work for you.
ThePlus Audio
by
The Plus
Audio session breakthrough.
Listening to music, talking on the phone and streaming various types of media on mobile devices is common in today's world. Our emergency alerts notify users of danger even when they are listening to music, talking on the phone or streaming videos.
No one is going to miss an In-telligent alert.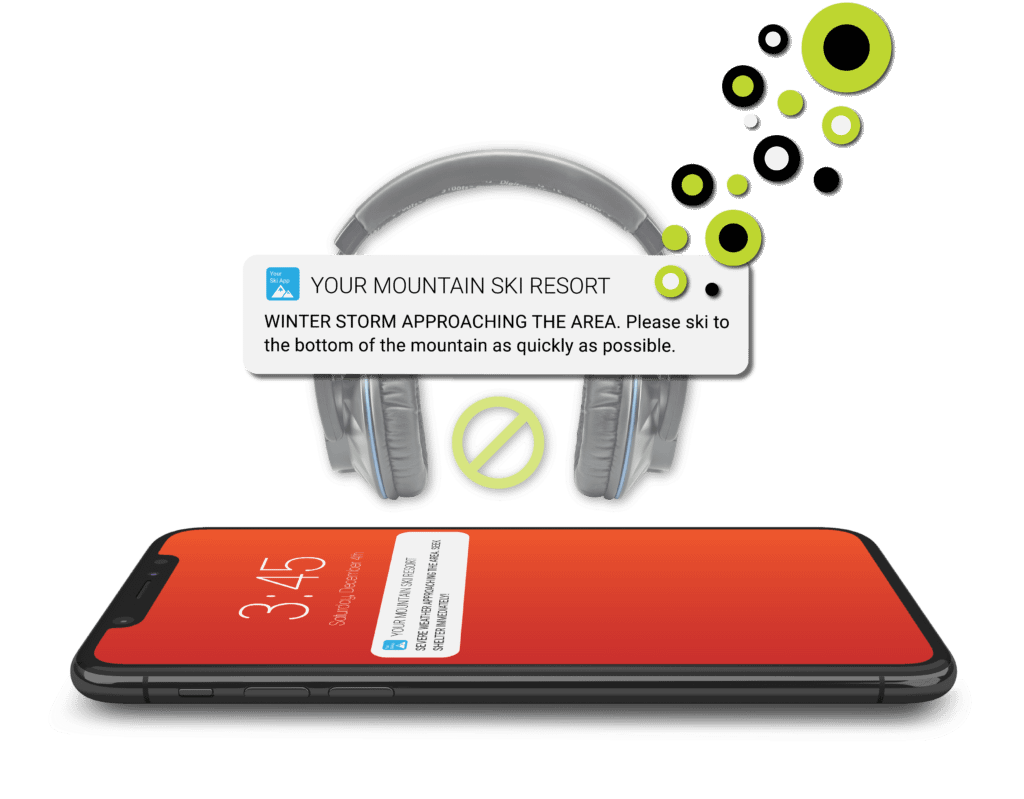 We have an answer! Check out our FAQs to browse common questions and answers
Want to schedule a demo to see our platform in action? Have a question not covered in our FAQ? Our experts can help!
The In-telligent platfom is up and running. Search for In-telligent in the App Store or Google Play store.